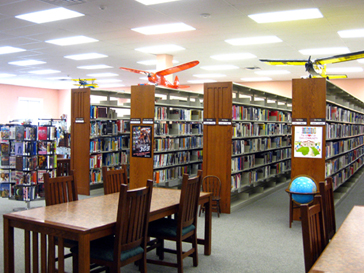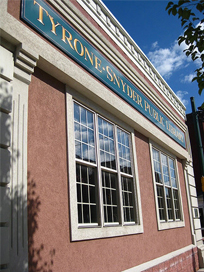 Memorial Day Schedule
The library will be closed on Saturday, May 23rd and Monday, May 25th in observation of Memorial Day. We will reopen to the public on Tuesday, May 26th at noon.
Procraftinators Craft Nights
Procraftinators = procrastinating crafters! Bring those unfinished craft projects to the library and get to know your fellow crafters at our next craft nights on Thursday, May 14th and 28th from 5-7 PM. You bring your own crafting supplies, we provide ample crafting space and electricity. Craft Night is free and open to the public. Walk-ins welcome!
Club LEGO
Club Lego is here, and new members are always welcome! Kids ages 6-13 can join their fellow Lego enthusiasts for an afternoon of non-stop building on Saturday, June 20th from noon-2 PM. This program is free and open to the public, but we ask that caregivers stay in the library while the kids construct.
Every Hero Has a Story Summer Reading Program
Our Summer Reading Program for children and teens will begin on Monday, June 22nd and continue until Saturday, August 1st. Registration for the program will begin at noon on Monday, June 22nd. The program will run until August 1st, with special events to occur in the library during June, July, and August.
Get E-Books With Overdrive
Free e-books are available with your library card through the Altoona District Libraries
Log-in with the barcode on your library card, leaving off the last character unless it's a number.