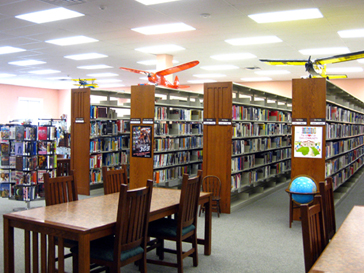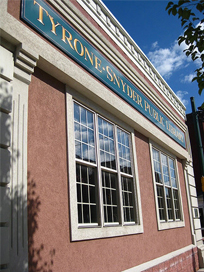 Couponing 411 Program
Heather Lewis will be presenting a free program on the fine art of couponing in our community room on Wednesday, April 23rd at 6 PM.
Amateur Procraftinators Craft Nights
Procraftinators: procrastinating crafters! Take time to finish those incomplete crafting projects and get to know fellow crafters with an evening of crafting, conversation, and creativity at the library on Thursday, April 24th from 5-7 PM. We provide ample crafting space, electricity, and refreshments. You bring your crafting supplies and projects.
Friends of the Library Spring Used Book Sale
Our Friends of the Library will be holding their spring used book sale on Saturday, April 26th. The sale will continue during regular library hours through Tuesday, April 29th, with bag day discounts all day Tuesday. Books, movies, and records will be available. Come shop! If you are a card-carrying Friend of the Library, you can shop early at our Friends exclusive preview days Thursday, April 24th from 5-7 PM and 10 AM-3 PM on Friday, April 25th.
Careerlink Services Available
A Careerlink representative will be at the library on Wednesday, May 14th from 2-4 PM. Our Careerlink representative can help you update your resume, apply for jobs, and navigate the Careerlink website. This service is free and open to the public. No appointments are necessary, but we recommend calling the library at 684-1133 to confirm availability.
Story Hour at the Library
Our children's story hour is every Monday at 1 PM from January 6th, 2014 through May 19, 2014. Story hour is for children ages 3-5 and combines stories, games, crafts, nursery rhymes, and songs. Spaces are still available! To register your child, call 684-1133 or register in person at the checkout desk.
Thursday Morning Playgroup
Thursdays from 10-11:30 AM we host an informal playgroup for children ages 12 months- 4 years in our community room. This playgroup is free, open to the public, and requires no preregistration. We have the toys and play space: just add kids!
Come See the Lettermen in 2014!
We've already scheduled our 2014 concert, and tickets are available now! Just Too Good to Be True starring the Lettermen will be held in the Tyrone Area High School auditorium on Saturday, May 3rd 2014 at 7 PM. Tickets are 35 dollars each. Get your tickets by calling 814-682-1017.
Get E-Books With Overdrive
Free e-books are available with your library card through the Altoona District Libraries
Log-in with the barcode on your library card, leaving off the last character unless it's a number.
Visit Our Blog!
Learn more about what goes on at the library at our Happenings at the Library blog.